my little virtual DIVE COMPUTER MUSEUM;
2022, 2nd. part: SNAFU #7 and Crash
RATIO iX3M Deep
after update to latest firmware from 06 / 2022, Version 4.0.81/16:
we see a little film with a dive computer crashing, just by using the compass
here the info what you will see during the next 20 seconds of the film:
sec 01 --> 03: RATIO iX3M during surface intervall, after another "TISSUE RESET" (GEWEBERESET)
sec 04 --> 05: trying to use the compass by pushing knob C (the 3rd. from the left)
sec 06 --> sec 15: irregular display of a non-sensical compass (no directions, no numbers)
sec 16 --> sec 19: the gray display from a hard-reset, self-initiated
sec 20: default screen from fresh start-up
and this will happen as well in mid-water, during a dive!
here we see various APOS OS and that the TTS (time-to-surface) for a simulated
dive on air, 42 m bottom depth, 25 min bottom time @ a ca. altitude von 2.000 m above SL (sea level)
changes in the course of time ...
neither the Gradient Factors nor the altitude correction is properly calculated
when compared with the TTS for the same profile @ SL (i.e.: altitude = 0.0 m):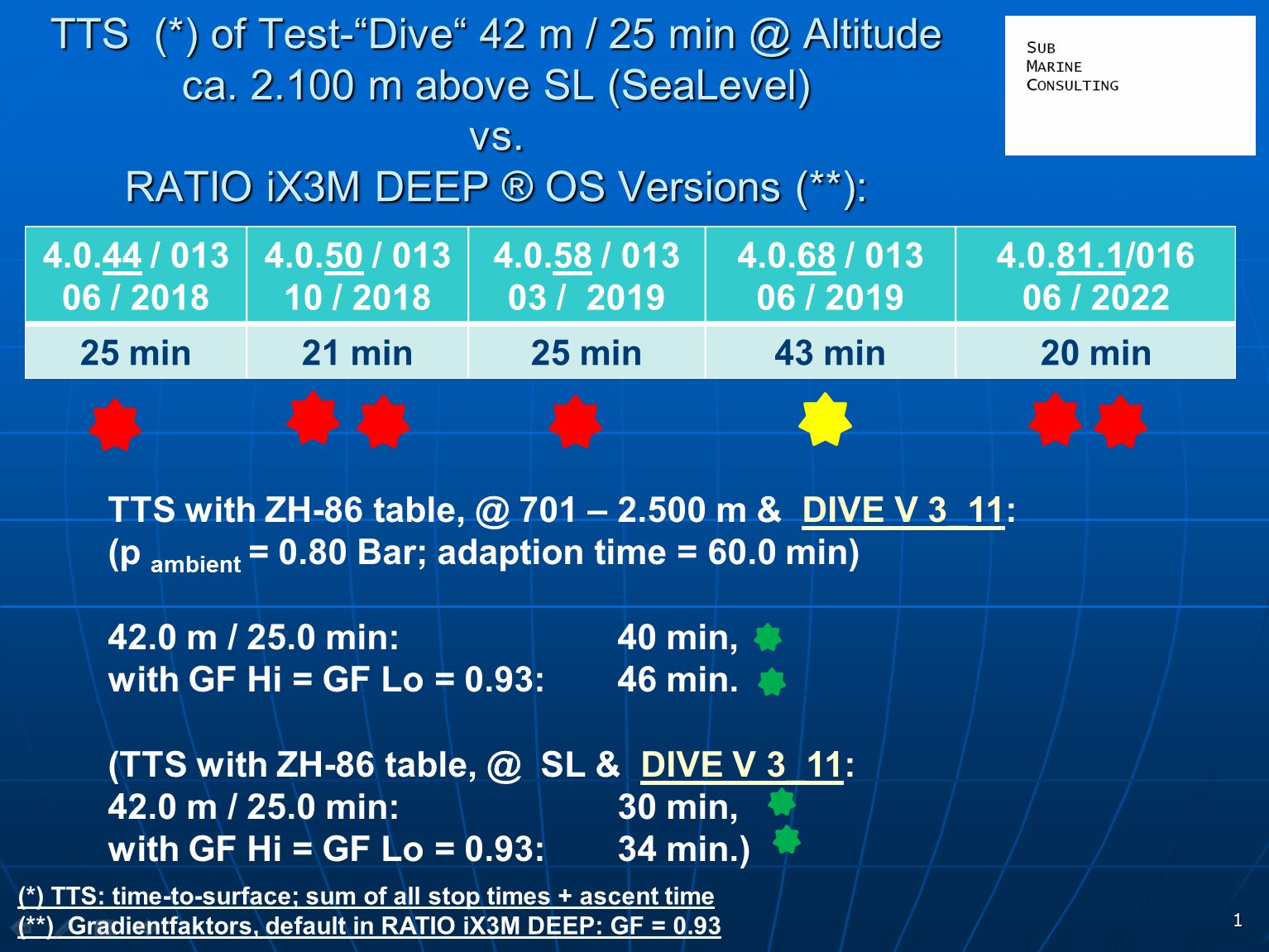 Details and the technical specifications of this test you will find there